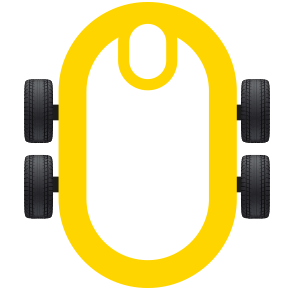 Click & Deliver
Order online for free 'bulky deliveries' from your local Selco branch.
You asked for it, we delivered! Shop online and order a free delivery of 'bulky items' like Sand, Cement, Timber and Sheet Materials.
Please note: Due to the current high demand we're experiencing, bulky deliveries may take longer than normal.
How it works
Shop online and choose the bulky items you need

Choose 'Bulky Delivery' when you add large bulky items to your basket and request your delivery date.

Enter your payment details

We won't take payment until the order is checked and confirmed.

We'll be in touch

You'll get an email to confirm your order and delivery date. If there's any issues with the order, someone from our Sales Office will give you a call.
Please note that deliveries are subject to availability and location. Available weekdays only. All deliveries will be delivered to the kerbside only.
More Information
Our large bulky delivery service is now FREE
You need to be within approximately 30 miles of a Selco branch. Find your nearest branch here. If you're not sure, send us your order and we'll let you know.
Request a date and we'll confirm your delivery date and store details by email. Our service is weekdays online and you can choose a day up to 30 days in advance.
We aim to offer a next working day service, if you place your order before 12pm. However, delivery slots do fill up quickly, so we'll confirm your delivery day and store details by email or call you to discuss.
We currently have a minimum order value of £75.
You, or a representative, need to be there to sign for the delivery.