Click & Collect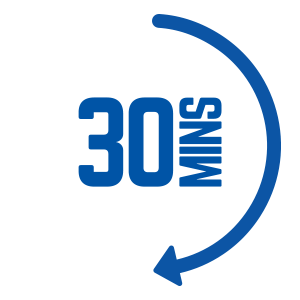 Click & Collect
Order online and collect in-branch in 30 minutes.
With our Click & Collect service you can buy products online and collect them in-branch in just 30 trading minutes! If you prefer to plan ahead, order now and arrange to collect any time over the next seven days. And collection is completely free!
How it works
Select your products and collection branch

Find the products you need and add them to your basket by clicking 'Add to Click & Collect'. Once you've selected your collection branch, all additional products will be added for collection at your chosen branch.

Pay for your order

When you're ready to complete your order, click 'Your Basket', and then click 'Go to Checkout'. Enter your payment details, review your order and submit. Your unique order reference number will be emailed to you.

Collect your Order

When your order is ready to be collected from your selected branch, we'll send you a text or email to let you know. Then all you have to do is drop into branch and visit the Click & Collect collection point. This is located at the trade desk.
More Information
Your order will be ready to collect 30 trading minutes from the time it was placed or on the date you've selected. We'll send you an email and a text message when your order is ready for collection.
Please bring along your order number and your trade card when your order is ready to collect.
You can only place one type of order at a time. If you would like to switch your basket between the various delivery options please visit your basket and select the 'Change your order to' option to switch between delivery options.
Once your order is complete you can no longer add items, change, or cancel your order. However, you can easily return any unwanted items to us for a refund (please see our Product Returns page for more information). If you'd like to add additional items to your order, please contact your selected delivery branch directly. Phone numbers for all branches can be found on our Branch Locator page.
Orders placed 30 minutes before the branch closes can't be collected same-day. You can collect your order when the branch next opens.
You can find your local branch opening hours here